Remote work is not a trend anymore, it's here to stay. That's what a study by Buffer about the state of remote work found out. But what about managing projects remotely? Experts from across different industries share their views.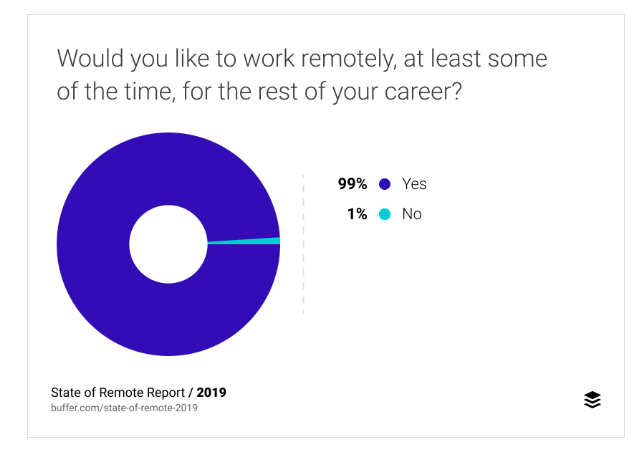 The state of remote work
Buffer, a company that offers software for social media management, surveyed remote workers based in the USA, Canada, the UK, and Spain to find out more about their experiences of working away from the office. The sample showed that most respondents work in industries like IT and marketing but there were also some professionals from the media and publishing, design, and leadership sectors. And, the average salary for these workers was between 50K – 70K per year.
Advantages of remote work for project managers
Without a doubt, remote working has distinctive advantages like having a flexible schedule, working from anywhere in the world, eliminating the commute, more opportunities to balance work-life activities, and increased productivity. However, it also comes with some downsides like isolation, loneliness, and the fact that some people are not able to disconnect. Issues that can lead to anxiety and depression.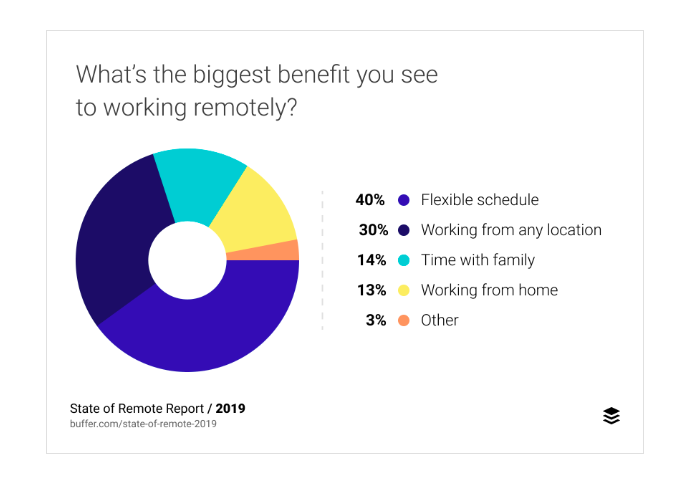 Flexible schedule
The findings from the State of Remote Working study revealed that the biggest advantage of remote working is having a flexible schedule but, at the same time, the most challenging aspect is disconnecting from work. Despite this, 99% of remote workers said they would like to continue working remotely or doing it more often and, 91% of business owners would support this. Interestingly, while most remote workers enjoy unlimited time off, they only take 2-3 weeks of vacation time but perhaps this is because they can travel and work at the same time.
Can project managers really work from home?
When remote workers were asked where they prefer to work from, a surprising 84% declared they usually work from home instead of using co-working spaces or coffee shops. The reason for this might be that most companies don't cover expenses associated with remote work like internet connection, co-working space membership, or coffee.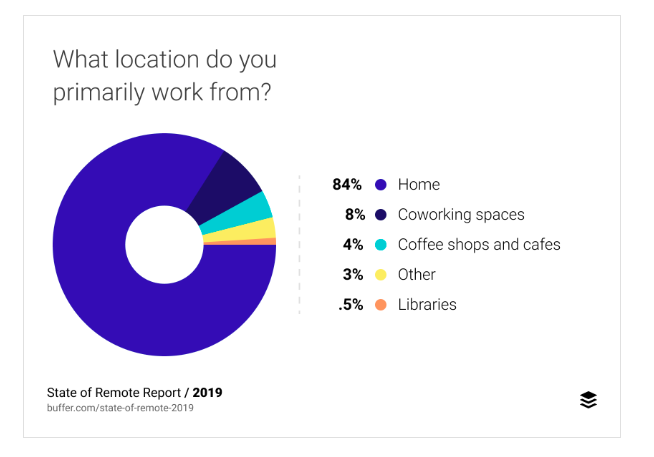 A new generation
Looking at these numbers and considering that the baby boomers are retiring and millennials taking over the workforce, it seems like we will see more and more remote working in the future. This means that the new workforce will have to be more digitally savvy to adapt to new technology and tools. As for organizations, they'll need to offer location and time flexibility to cater to the needs of this new generation of remote workers.
B
ut what about remote project management?
Remote project management is on the rise too but managing a project when your team members are distributed across the country or the globe is not easy. However, it does have its benefits and challenges.
Benefits of remote project management
Reducing costs including office equipment and software as the remote workers usually have their own

Keeping a good work-life balance, your team can have time and schedule flexibility

Saving time, eliminating the commute to an office

Attracting top talent that might be based in a different country or continent
Challenges of the remote project manager
Productivity and motivation might decrease

Communication could be challenging due to the different timezones

You can encounter legal or cultural barriers

You'll need to consider security issues and data sharing solutions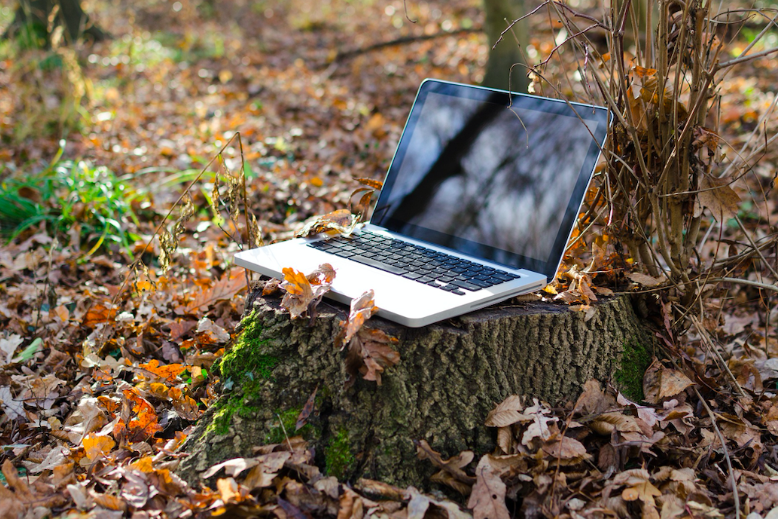 Our colleagues from the Digital Project Manager have some suggestions on how to overcome some of those challenges to ensure the success of your project. Remote project management strategies like offering nice perks, creating a team atmosphere, avoiding patronising your remote workers, and fostering human interaction will make your remote team more effective and successful.
What do the experts think about remote project management?
Thomas Carney from Planio, a task management software service, asked 11 project management experts about their views about remote teamwork.
it's not only physical distance that impacts team dynamics. Timezone and cultural differences can also be significant factors. But that doesn't mean distributed teams can't work together in a collaborative and iterative way.
Dan North – Technology and Organizational Consultant
Remote work has the potential to build an incredibly strong team. Successful remote work requires strong levels of trust. Of course, this is a hallmark of a high performing team, whether or not they are remote.
Margaret Meloni, writer at PMstudent.com
Communication changes because you have to rely on methods other than face to face. Email, instant messaging, collaboration tools, Skype: they all play a part. I think virtual teams use a greater number of communication channels and probably are better at tailoring them to get the right result, but they also probably have a higher number of communication fails.
Elizabeth Harrin, blogger from A Girl's Guide to Project Management