When Patrick Powers of Vancouver-based Powers Construction produced a mobile office for his project management team by converting a 20-foot shipping container into an energizing, modern workspace, his team reacted with an overwhelmingly positive response.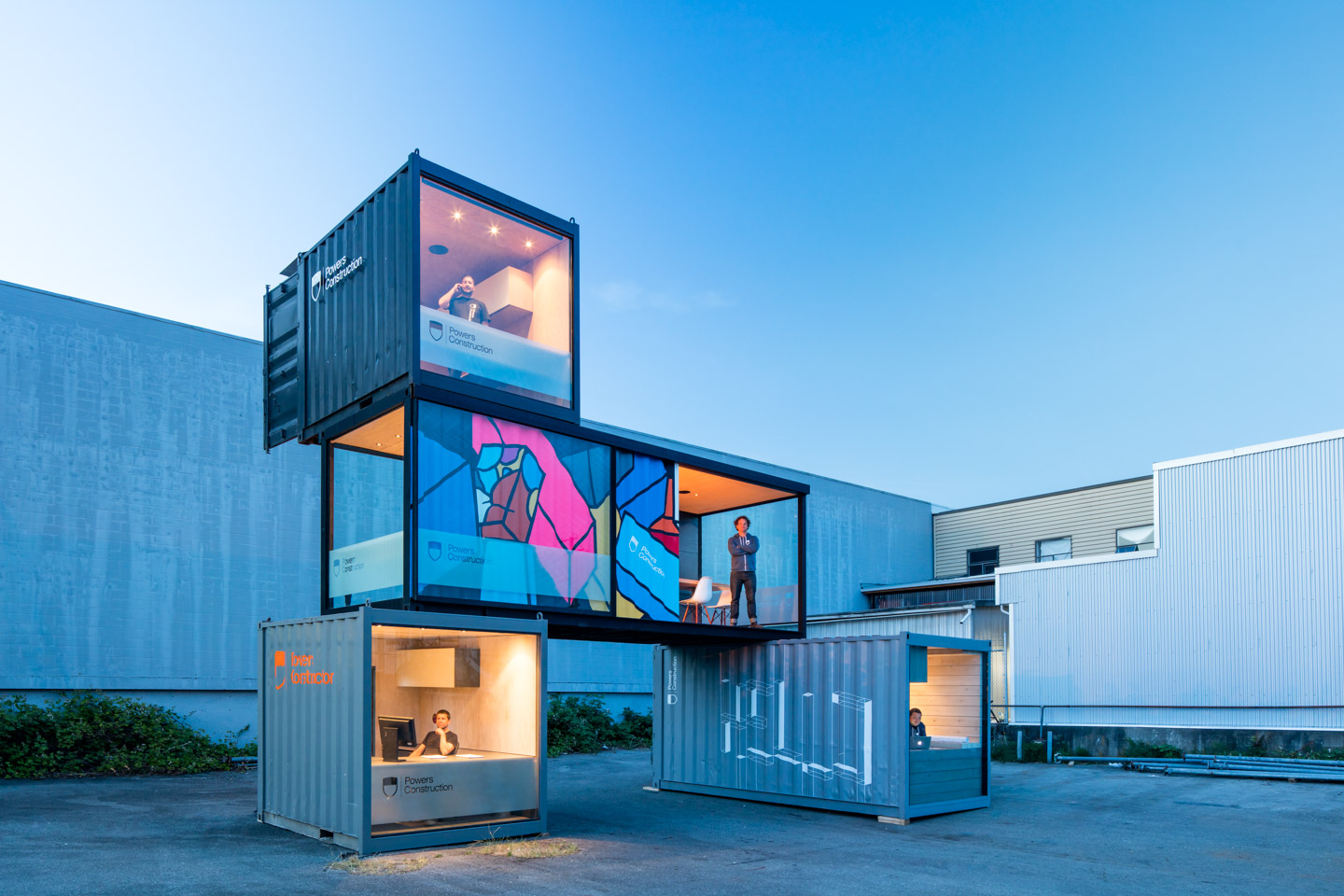 A Shipping Container Becomes A Modular, Portable Office
The construction project managers on the Powers Construction team spend long hours on-site overseeing the company's commercial and residential projects. Like most teams in construction project management, when working on site they worked in a standard mobile office—the typical beige trailer that decorates most construction sites like a sad, beige afterthought (because it is).
But Powers didn't like seeing his PM team having to work from trucks or cramped trailers with almost no natural light.
A Construction Project Manager's Dream?
So, in 2015, he completed his first shipping container makeover. For his beta version, he transformed a 20-foot corrugated steel container into two portable offices. The new project manager office space featured bright, white-washed interiors, steel tiles, and floor-to-ceiling windows affording views of the job sites as well as plenty of sunshine.
Both his employees and his clients reacted so positively to the innovative design that Powers converted another shipping container, this time 40 feet, into two additional offices. Adding to the project manager site office, these featured a boardroom with a table for client meets, as well as sliding glass walls (rigged with rollerblade wheels). To top it off, he commissioned a local creative studio Chairman Ting to cover the exterior with an expressive, colourful graffiti installation.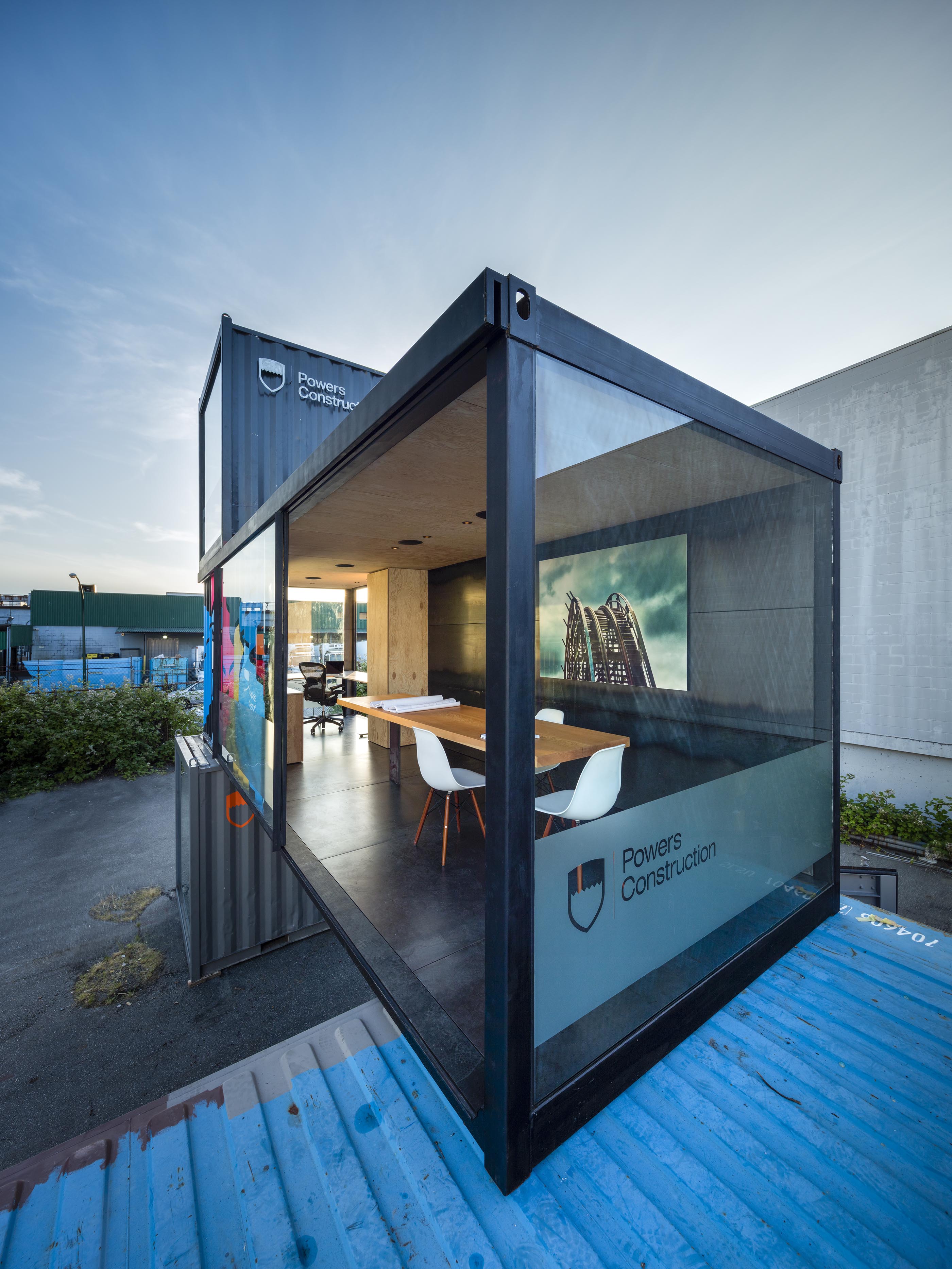 These new temporary office spaces elevate the site office to match the calibre of the architects, designers, and contractors that they host.
Instead of a mobile office trailer that contractors can't wait to leave at the end of the day, Powers has provided his teams with a dynamic, unique space that they can't stop bragging about.
A New Site Office For A Growing Industry
With the construction industry as a major driver of the economy, (in the U.S., it employs over 10 million workers), it's encouraging to see space solutions like this cheerful modular space that factor in the human element.
And given that a 2019 survey revealed that 4 out of 5 construction contractors planned to increase their headcount this year, it's about time that the industry took a critical look at the space where this expanding number of people will spend their workdays.
Would You Work From This Mobile Office?
Count yourself among the growing number of remote and contract project managers? Have you ever worked from a mobile office as edgy as this? Would you want to? Comment and share below.