In this article, you'll learn about technology solutions to manage digital assets, understand the emerging discipline of Digital Asset Management, and learn best practices to implement and manage it successfully.
What Is Digital Asset Management?
Digital Asset Management (DAM) is the process of organizing, storing, managing rights, and retrieving digital assets. Digital assets databases contain metadata with the name of the file, its format, content, and usage. Companies are starting to adopt digital asset management systems to centralize and distribute media across stakeholders.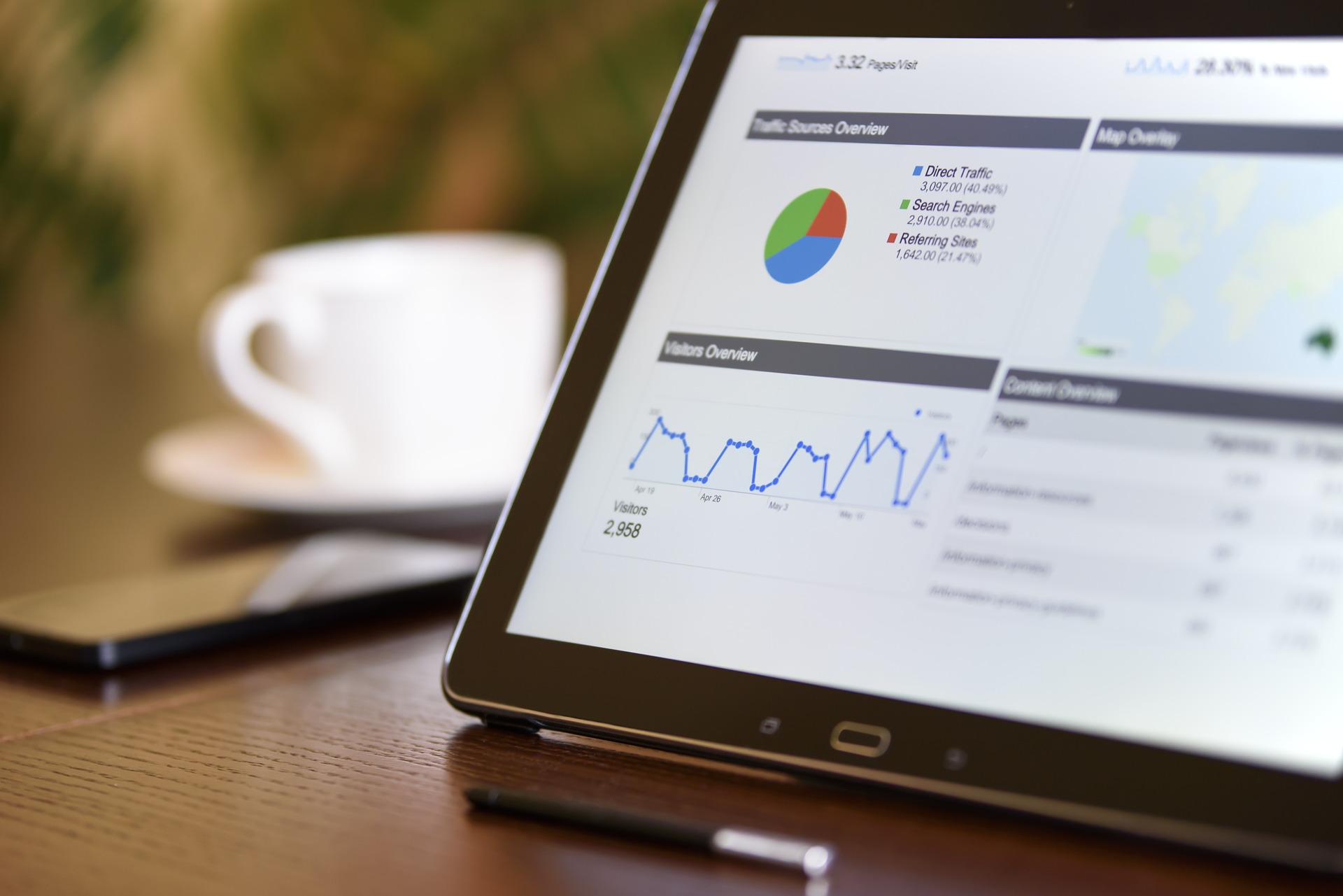 What Is a Digital Asset?
A digital asset or rich media consists of three key components:
A digital file
Provides value to the company
Is searchable and discoverable with metadata
Some examples of digital assets are photos, videos, audio files, logos, graphics, animations, illustrations, and screenshots.
Images and video are front and center in modern web and mobile applications. Almost every organization finds itself managing large quantities of brand assets; digital media can be generated through content creation efforts from employees, or it can come from customers or web users, and it can also be purchased from media providers.
DAM Software
A digital asset management system organizes, stores and optimizes digital assets workflows using artificial intelligence and automation tools. There are many mature offerings on the market, from enterprise tools like Canto and OpenText to lightweight cloud-based dam solutions like Cloudinary and Widen.
You can use a DAM system for:
Managing production requests—such as images for a new product release. Use the system's usage analytics to identify overuse or production gaps.
Managing stock—you can use your DAM as a repository of all media files in your organization's network.
Searching media—using metadata, you can tag creative files making them easy to search.
Managing user permissions on the assets—the system allows you to grant users permissions to view or edit any item in the library.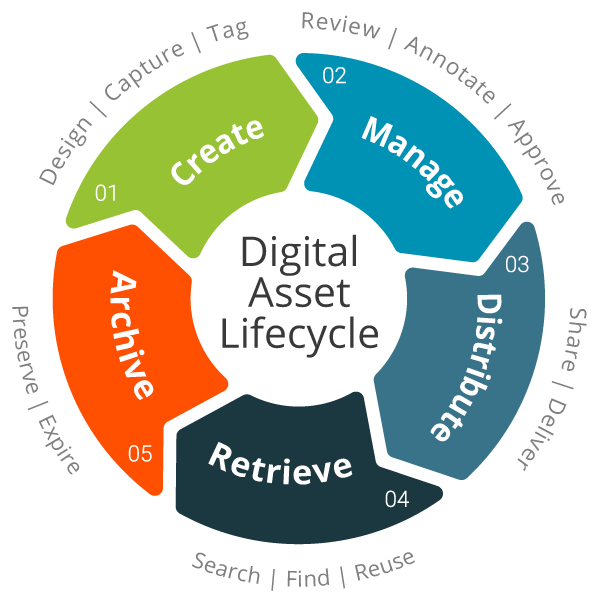 The Case for Digital Asset Management
The global Digital Asset Management market is growing by leaps and bounds and is expected to reach $8.1 billion by 2024, according to a report from Zion Market Research.
However, the lack of a centralized repository to store, manage and approve visual material, makes marketers spend as much as 2.5 hours per day looking for updated media. This results in productivity losses of more than $2.5 million a year.
Some statistics to consider:
By 2021, 80% of the world's internet traffic will be video.
Including a video on a landing page increases conversion rates by 86%.
$44,000 a year is the cost of managing digital assets without a DAM solution for an average company.
Employees in a company without DAM software spend 5 times more looking for the right media.
$10,000 a year is the average cost of mismanaging digital assets.
Benefits of Using a Digital Asset Management System
Installing a DAM solution can solve challenges such as misplaced assets, lack of brand consistency, or old media. Some of the benefits of DAM include:
Improved ROI—by making the right media accessible to the marketer, minimizes time wasted looking or requesting for media assets.
Brand consistency—by keeping all brand media assets in a central location. Makes it easier to distribute the latest versions for all stakeholders, including employees, agencies, partners or clients.
Digital assets security—helps keep the brand intellectual property secure by managing access to brand media files.
5 Best Practices to Manage Your Digital Assets
At the onset of your DAM project, start by asking what digital assets you have? Who is going to use them and how will the DAM solution help them? Following we present you with best practices for successful digital asset management.
1. Know What You Have
The first logical step is to know what digital assets you have, and what they are used for. Conducting an audit of your existing digital content can help you set your DAM goals and give you an insight into which type of software you need. It is different if you work mostly with static content than if you work mostly with video and multimedia files.
At this stage, it is important to include a clear protocol to standardize naming and meta-tagging. You should define beforehand the metadata and keyword criteria. All file names should follow the same convention, including data such as date or campaign name. This avoids having to remember each file name you are working with, making them easily searchable and shareable across departments.
2. Choose the Right Digital Asset Management Technology
When choosing the right DAM solution, you need to take into consideration the following aspects:
Integrates with existing systems—maybe you have a content management tool that can integrate with the DAM system. Look for solutions that work with what you have instead of changing the whole infrastructure.
Is secure—while no platform is 100% secure, most DAM solutions come with security features to avoid security holes.
Easy to use—the platform needs to be easy to use so actually gets used by your employees. A platform with a myriad of extra features can sometimes be too complicated to use and is left unused. Choose the one that has just the right features for your company while presenting an easy interface.
3. Layer Security by Controlling Access and Permissions
Large companies or organizations with different levels of stakeholders can find it challenging if all users have access to the digital assets repository. A DAM can help by setting different levels of permissions on a user-role basis.
That means, for instance, that only people involved in a given campaign can have access to that campaign's assets. Additionally, you can restrict access to proprietary assets, to avoid copyright issues.
4. Automate Workflows
Most DAM can automate some tasks such as sharing content automatically within the relevant users or distributing new versions to agencies. The system can also automate tasks such as file format conversions, instant image retrieval, or automatic tagging, saving time on what would otherwise be time-consuming tasks.
5. Use Digital Asset Management To Improve Collaboration
The platform comes with built-in collaboration tools, allowing team members to work together on an ongoing project, developing and editing assets. You can use DAM collaboration tools to communicate the latest versions to the relevant stakeholders in a jiffy, without cumbersome email-chains.
The Bottom Line
Is not easy to have your digital assets organized and at hand. DAM solutions provide an effective, organized way to keep all your media easily searchable and manageable. Now that you are equipped with some best practices, is time to choose the right solution to win at digital asset management.