It has been 10 strong years since the release of the popular Gantt chart, Tom's Planner. To celebrate their decade of success (and prepare for their next decade) they've launched a new, more modern look for their easy-to-use project planner.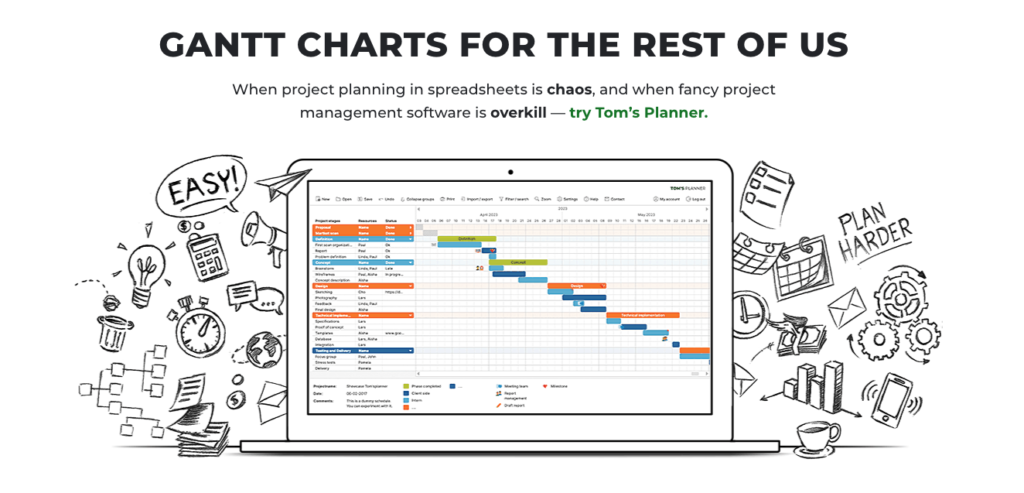 Their goal with the redesign was to introduce new features without losing sight of their ultimate goal to keep it simple.

What is Tom's Planner?
Tom's Planner is a simple project planning software that helps project managers quickly create and share professional Gantt charts. It's positioned as an approachable tool that's more powerful than a spreadsheet—but without the feature bloat of more complex project management software.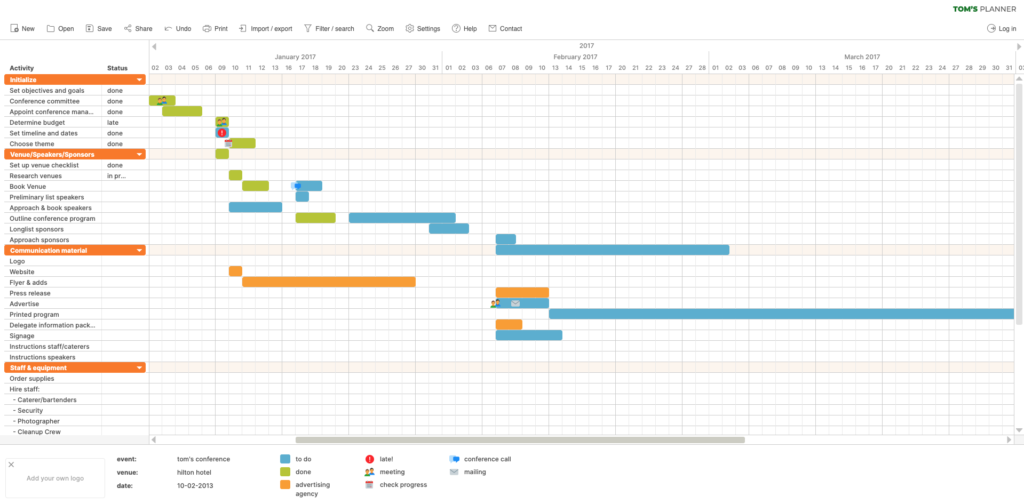 Over 700k project managers use Tom's software for its easy to use interface and powerful planning tools.
The Story Behind The Software
This software has an interesting story, with roots in a persistent problem that project manager (and future software founder) Thomas was having at work.
He found that the conventional Gantt chart tools were too cumbersome to quickly generate the type of visualizations he needed in order to truly illustrate a potential project when bidding on projects. There were far too many proposals—and Gantt charts took time to make.
In his spare time, Tom started to play around with programming. He fell in love with it, quit his PM job, and became a freelance developer.
The first version of Tom's Planner was only for his project manager friends, who tried out the tool in exchange for honest feedback about how it worked.
And work, it did.
Within just 3 weeks of launching the first version of his product, 12,000 users signed up!
The rest is history. Now, with a decade of product upgrades under its belt, the software counts with thousands of users signing up every week.
What Do Users Think?
In a review, Tiran Kirevidjian from Pacific Alliance Limited LLC said he was "able to track details like never before" with the Gantt chart creator. He also mentioned that their company's "productivity doubled."

Overall, the reviewer considered the tool a "serious game-changer."
Tom's Planner Price
At just $9.95 a month, this software is one of the most affordable online planners on the market.

A free Gantt chart won't provide nearly the same functionality as Tom's does, and expensive project management software comes at the expense of ease of use (not to mention the cost!).

What Is Tom's Planner For?
Thomas Ummels, founder and CEO of Tom's Planner commented on how the product fits into the project management niche:

"If you're looking for something in between spreadsheets and expensive project management software, Tom's Planner will meet your needs."


Thomas Ummels
Project managers interested in an online planner or Gantt chart can try it free for the first 14-days. For more information visit the official website, or take a took at the video overview of the software to get a walkthrough of all of its easy-to-use features.