Raleigh, NC – October 18, 2021 – After more than 20 years, inMotionNow is rebranding as Lytho. The new name is a natural progression following the merger between inMotionNow and the Netherlands-based Lytho BV announced earlier this year. The merger brought together two SaaS-based marketing technology (martech) products focused on complementary, and increasingly important, areas of the content lifecycle – creative workflow and digital asset management (DAM).
"inMotionNow is a name that has sentimental value for many of us, so while it was a difficult decision, we concluded it no longer reflected who we are becoming as a company," said inMotionNow CEO Douglas Thede. "Lytho better signifies who we are and what we are building – a broader, more sophisticated, and advanced software solution that is purpose-built for teams that value creative and want to make the most of the entire content lifecycle."
Until now, inMotionNow was best known for supporting the creative process through workflow automation. Lytho BV picked up where inMotionNow ended, providing asset storage, content distribution, and the re-use of creative assets.
The rebranding extends to the company's web domain (Lytho.com), logo, colors, and product names. To simplify things for users, products are being renamed based on how these are used. For example, the creative workflow product, previously known as inMotion ignite, will now be called Lytho Workflow. Similarly, the original Lytho product is being renamed as Lytho DAM. Newer products and features on the product roadmap will follow a similar naming convention.
Rebranding represents the natural next step in articulating the vision for product innovation and the value Lytho aims to deliver to the market. Indeed, the new name signals the expanded capabilities the unified company provides to creative and marketing teams to drive better content outcomes.
"What is not changing here is our passion for helping creatives and marketers achieve better content outcomes," added Thede. "Customers can expect the same high level of service and support they've come to love – only coupled with an ambitious product roadmap and a team that's already been hard at work making it happen."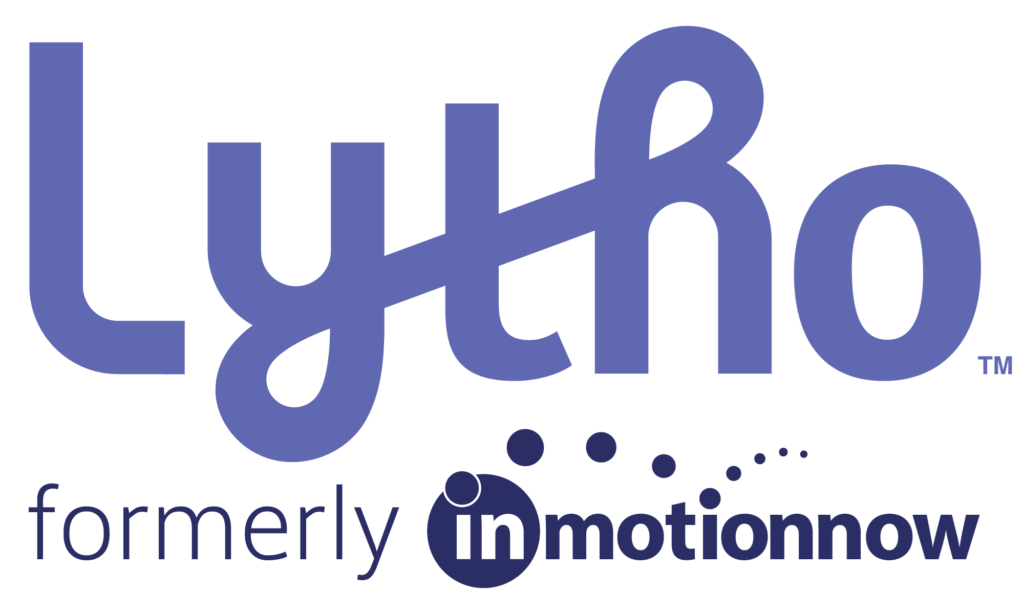 Origins of the Lytho rebrand
The Lytho name is drawn from lithography, an 18th-century printing process using stone, oil-based ink, and water. At that time, lithography was groundbreaking as it provided a technique for replicating text and art. As such, it fueled the one-to-many distribution of creative expressions, while the replications remained true to the creative vision.
Today, the company views itself as a modern lithographer for the digital age. The software simplifies how creatives and marketers take a creative concept across the entire content lifecycle – from ideation and creative asset production – to distribution, storage, and measurement.
"We are excited to announce our new name and look to the marketplace," concluded Thede. "Moreover, we are grateful for the long list of enviable customers that have chosen to partner with us as we work together in facilitating the future needs of their creative process."
About Lytho
Lytho builds software that helps creative and marketing teams drive better content outcomes. The company's flagship products include creative workflow and digital asset management (DAM). It supports the full content lifecycle spanning from creative ideation to asset storage in a searchable digital library. This ensures approved creative is accessible for use and reuse across your organization. With more than 600 enterprise customers worldwide – across CPG, retail, finance, insurance, manufacturing, professional sports, higher education, and more – Lytho brings the efficiency of automation and streamlined collaboration to every stage of the creative content process, including project intake, prioritization, project management, review and approval, content distribution, creative asset storage, and measurement. The SaaS-based technology is easy to implement, intuitive to use, and is backed by an all-star customer service and support team with offices located in the U.S. and Europe. For more information visit us on Lytho.com.
To learn about the latest in project management, check this out: Kissflow Launches Collaboration-Centric Project Management Tool For Functional Managers