London, 13 December 2019 – Association for Project Management (APM), the chartered body for the project profession, is delighted to have signed a Memorandum of Understanding with the Roads and Transport Authority (RTA) in Dubai, the body responsible for the development, operation and management of the city's public transport.
Under the new memorandum of understanding, APM and RTA will work together to promote excellence in project management across the Middle East, including supporting the Dubai International Project Management Forum (DIPMF) 2019 which was attended by over 3,000 delegates in December.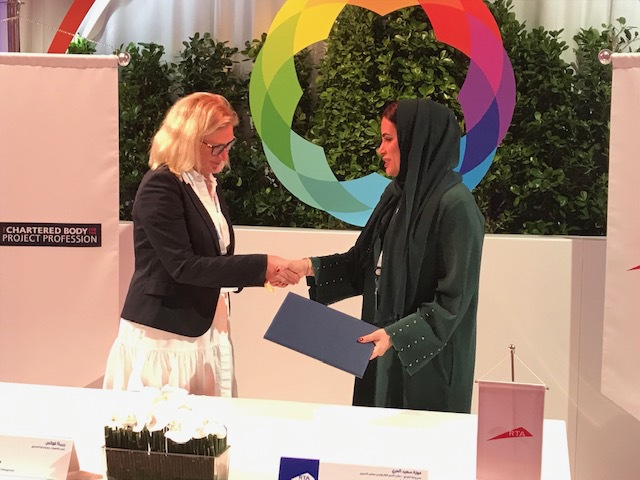 Speaking at DIPMF 2019, Rebecca Fox, head of membership at APM said: "We are excited to be working with such an important organisation as the RTA. As the chartered body for the project profession, our mission is to inspire communities to deliver meaningful change for societal benefit, by advancing the art, science, theory and practice of project management.
With all the huge opportunities that lie ahead for development in the Middle East and with this year's focus for the Forum being on diversity and visionary leadership, it is the perfect time to be entering into this understanding with RTA."
The memorandum was signed by Moaza Saeed Al Marri, Executive Director at RTA, and Rebecca Fox.
APM has recently added the 1,000th Chartered Project Professional (ChPP) to its register.
(Editor's note: Read the recent news article about the APM where they announce the registration of their 1000th APM Chartered Project Professional)
Having received its Royal Charter in 2017, APM has led the way in setting and maintaining universally high standards for the project profession.
To find out more about APM and the benefits chartered status can bring to both individuals and employers visit www.apm.org.uk