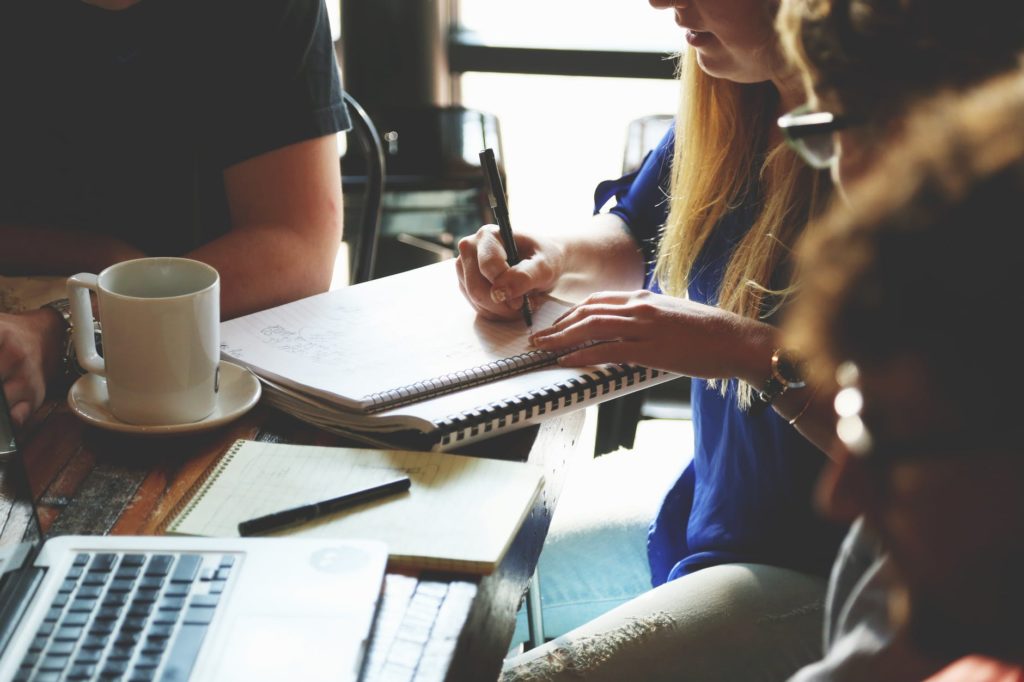 Here's a snapshot of the latest agile trends that are affecting both the software development world, along with many other industries who are joining the Agile world.
Agile is a new, more flexible approach to management that aims to tackle projects in a massive system. It mostly involves breaking down big plans into small, manageable tasks, which are then tackled in short "sprints" or time frames. The entire process is built around four core values:
Interactions over processes and tools
Working software over comprehensive documentation
Customer collaboration over contract negotiation
Responding to change over following a plan
There are many benefits to sticking to an Agile approach, such as empowering those who are involved, building accountability within the workspace, and promoting measurable, continuous improvement. The Agile strategy has been around for more than a decade, but it's only until the last three years or so that companies have picked up on it. In 2018, the annual State of Agile Survey reported that more than 90 percent of professionals now practice Agile in their respective organizations.
5 Agile Trends
If you wish to apply agile this method into your own work flow or office, here are a few agile trends to look out for.
1. Agile Beyond IT
Agile methods were first developed with information technology (IT) departments in mind. The traditional workflow of an IT department is one that has people juggling multiple tasks and struggling to complete them within a short period of time, resulting in a lot of pressure and compromised quality. On the other hand, the Agile method puts more emphasis on producing deliverables that satisfy clients while being time-efficient.

However, plenty of project managers found that the foundations laid out by the Agile principles are applicable to many other departments, projects, and even simple tasks. As you will later see in this article, Agile is not really a methodology but a principle that revolves around the previously discussed four values. And as far as philosophy goes, it can be applied to anything.
2. Agile Leadership Roles
As agile trends affect more types of teams, there is an emphasis on defining the agile roles in specific work contexts. Compared to other strategies, there is no one true leader in an Agile-managed team. Instead, responsibility is divided into three roles:
Product manager: They're the ones who set goals, adapt to changing requirements, and generally oversee the entire project.
Scrum Master: They're the hands-on "leader" of the team and are in charge of monitoring individual tasks.
Team Members: While not exactly a leadership role, they're expected to be the "leader" of their own tasks and departments. Neither the product manager nor the scrum master directly interferes with their work.
The Agile method asserts that having the right people and division of labor ensures that everything moves fast and controlled.
3. Agile Planning for SEO
Though it's a relatively new field, SEO is proving itself to be an important branch of marketing. SEO specialists Ayima underline the importance of leveraging the power of search engines to provide invaluable insights. Plus, given how dynamic trends can be, this makes having an SEO strategy all the more important.
However, SEO is an entire factory of moving parts, so an Agile approach can help professionals streamline their flow. Of the agile trends, this is one of the more interesting, as it's an example of how agile project management is seeping into industries beyond software development.
From planning and development, down to analysis and implementation, there are plenty of things that happen before you can reap the benefits of an SEO strategy. Bowler Hat's Managing Director found that applying the Agile philosophy helps them keep track of everything that is happening, in combination with other tools like sprint cycles and burn charts.
4. Scaled Agile Framework
Agile is easily one of the best and fastest way to scale. One way to do that is to follow the Scaled Agile Framework (SAFe). SAFe revolves around two things: iterative development and a lean manufacturing mindset. The former focuses on, once again, the main chunk of Agile: breaking down big ideas into smaller bits. Lean thinking emphasizes using fewer resources while ensuring its quality. SAFe is indeed that—a safe way to scale—since it pays more attention to the entire system rather than its parts. It's there to identify any problems that come up in workflows, implementations, and overarching company strategies.
5. Proliferation of "Agile" Coaches
Since Agile is becoming more and more popular, plenty of "Agile consultants" may approach you to offer their services as coaches. Business experts on CIO suggests looking for any of the following certifications to guarantee the legibility of your consultants:
Certified ScrumMaster (CSM)
Advanced Certified ScrumMaster (A-CSM)
Professional Scrum Master (PSM)
Project Management Institute – Agile Certified Professional (PMI-ACP)
SAFe 4 Scrum Master
All in all, there are nine main project methodologies in total: Scrum, Kanban, Scrumban, Lean, eXtreme Programming, Waterfall, PRINCE2, PMI's PMBOK, and finally, Agile. Agile may be one of the top project management methods at the moment but it's important to note that it's far from perfect. For example, because requirements are only presented in time for its development, documentation is far less detailed.
In this case, you might want to construct your methodology with both Agile (for maximum productivity) and Waterfall (to focus on documentation). In fact, 89% of project professionals have said that they implement a hybrid of project management practices. This multifaceted approach could be one way to cover your bases in preparation for any new challenge a project may bring, but the best thing you can do is try until you find a method that is best for you and your team.
More Trends
Learn more about project management trends impacting the PM industry this year!