This article will help you quickly compare and evaluate the best HVAC software, HVAC service tools, and other field service software. Tools that, with the correct use, can make monitoring tech jobs much easier.
HVAC software serves a variety of purposes for the user, including scheduling programs, customer management, dispatch software, and quoting software. HVAC software can cover all of these basic service management items.
The demand for HVAC technicians has seen a growth of 22% and rising since 2012. In this growing field, much of the HVAC Industry is adapting and using smart technology like sales automation, smartphone apps, mining of big data and analytic information, SEO, widgets, and other online tools.
In this post, I'll highlight a few of the best business software tools for the HVAC industry and explain what cloud-based software can do for you in relation to workflow efficiency and accuracy.
The Best HVAC Software List
Here's a shortlist of the best HVAC industry software:
HVAC Software FAQ
Have some basic questions before you get started? Be sure to read through this FAQ.
What Is HVAC Software?
HVAC software is used to run different areas of service operations, including scheduling, dispatching, invoicing, marketing, reporting, and other such business tools. The best HVAC software will streamline all of these features, automate where possible, and provide real-time feedback on job status and value.
How Much Does HVAC Software Cost?
HVAC prices vary depending on the scope and features of the software in question. On average, you can expect an HVAC system price to land anywhere between $10/month to $40/month. However, HVAC system pricing can range all the way up to $399/month or more.
HVAC Contractors Software Comparison Criteria
What are we looking for when we review software for HVAC service businesses? Here's a summary of my evaluation criteria:
User Interface (UI): HVAC professionals spend most of their time in the field so the interface must be simple enough that it doesn't detract from their work. If they work from a mobile device, the UI should be optimized as such.
Usability: Is it easy to learn and master? Does the company offer good customer support, user support, tutorials, and training?
Features & Functionality:

Payment Processing – Does the app accept on-the-spot payments by credit card or integrate with a program that does?
Inventory management – Is it easy to see a list of available products, where they are, how much they cost, and what's in use?
Work Order Management – Does the tool assist with the day-to-day data entry of work order management? Does it offer templates, e-approvals, and collaboration features?
Customer History – Does the tool keep detailed records of all service history? Is the data easy to access, even for a very mobile workforce? Does it employ a permissions system so that office staff only see the customer data relevant to their jobs?

Integrations: HVAC services often need ready access to things like ERP, CRM, and accounting software — does the tool offer this? Does it easily integrate with QuickBooks online (a common need)?
Value for $: HVAC business owners might have an enterprise-level team or be a company of one. Does the tool offer flexible pricing with scalability suitable for rapid growth? Do they offer a free trial or free demo? Do they offer additional services as an add-on so that HVAC service companies are only paying for what they use?
Project Manager News is reader-supported. We may earn a commission when you click through links on our site — learn more about how we aim to stay transparent.
Overviews of the Service Management Systems
Here's a brief description of each of the HVAC software that is featured on this top 10 list.
1. Loc8 – Best HVAC scheduling software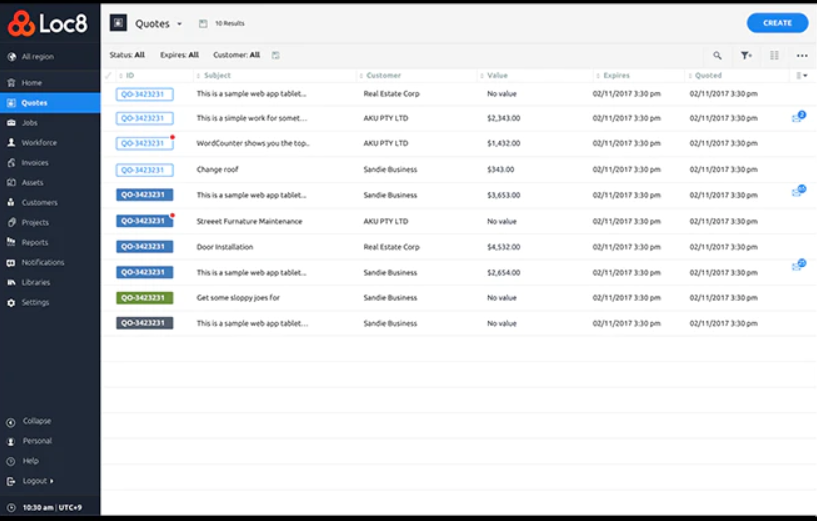 Pros
Easy to create a job from within the app
Easy to download and print documents
Free for 2 users
Cons
No bulk export of all files, pictures, etc.
Mobile app not as functional as desktop
GPS location history limited to paid plans
2. ThermoGRID – Best HVAC dispatch software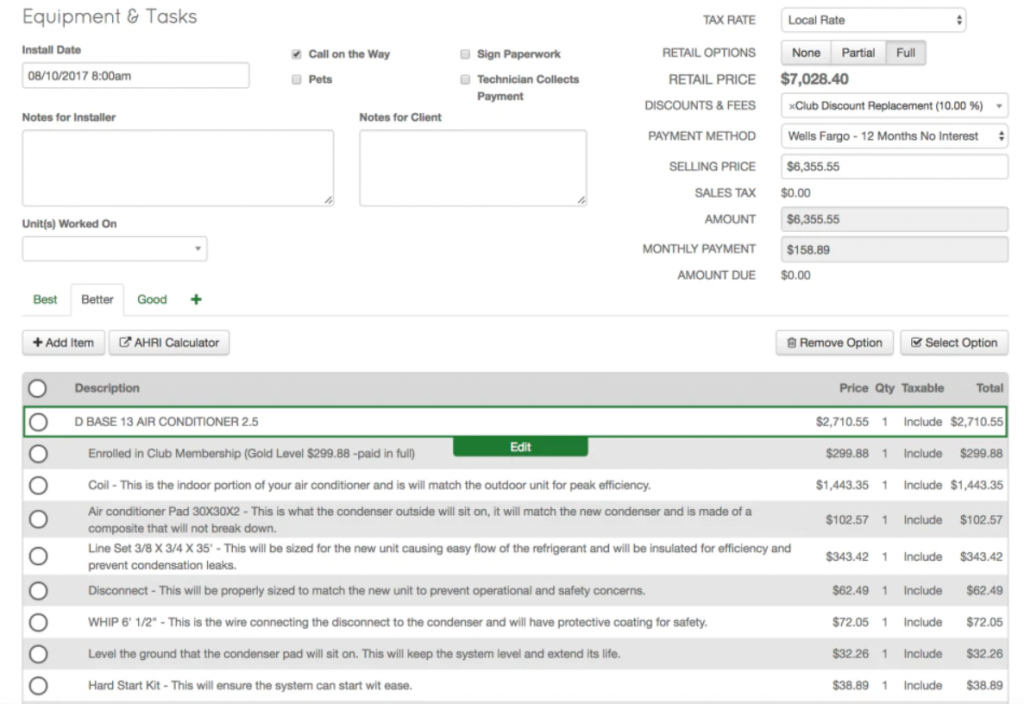 Pros
Highly customizable schedules and calendars
Great variety of KPI measurements
Responsive customer support team
Cons
No credit card processing built-in
Level pricing takes some additional set-up
Not built for larger/enterprise companies
3. Service Fusion – Best HVAC software for small businesses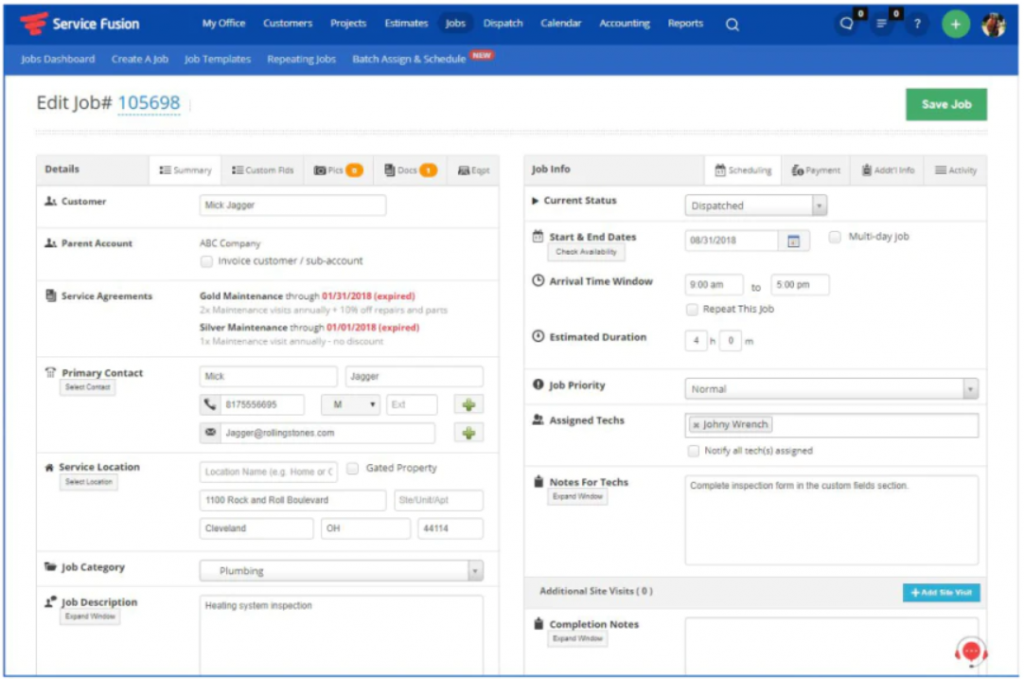 Pros
Excellent communication with QuickBooks
Great dispatching and tracking tools
Automate invoicing immediately after every visit
Cons
Reporting could be more comprehensive
Mobile app not as functional or customizable as PC version
Timer doesn't function past midnight so no late shift tracking
4. ServiceBox – Best HVAC software compatible with QuickBooks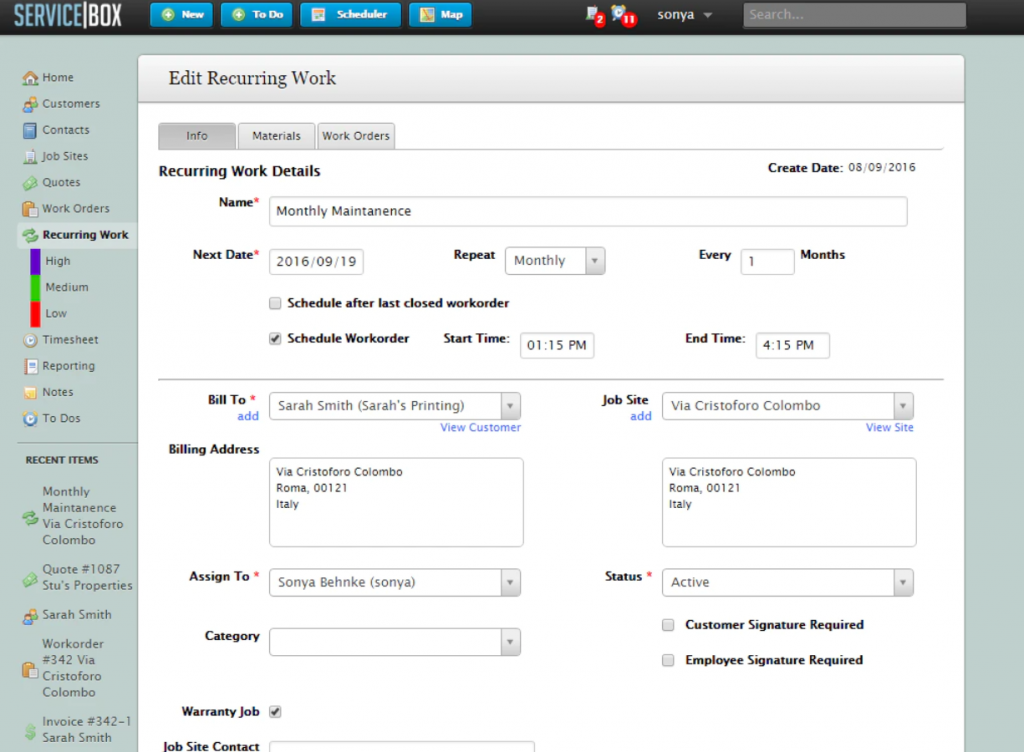 Pros
Credit card payments enabled
Seamless accounting integrations
User friendly interface
Cons
Complex reports require manual intervention
Mobile app won't work offline
Difficult to isolate VIP customers
5. Vonigo – Best for royalty reporting and collection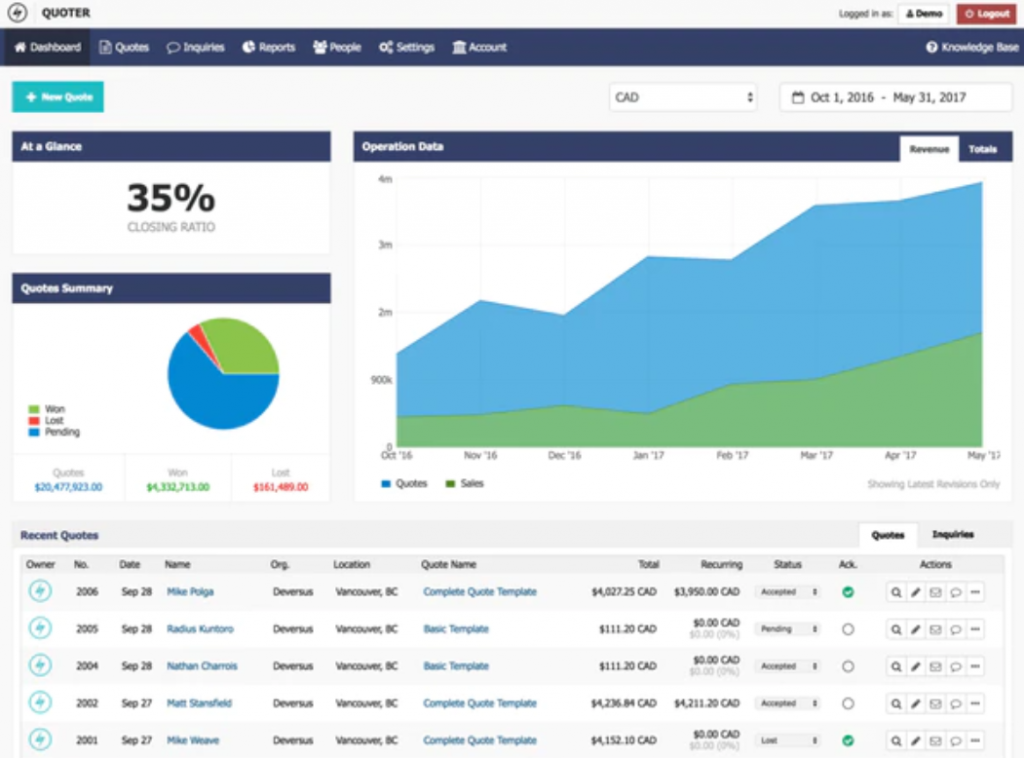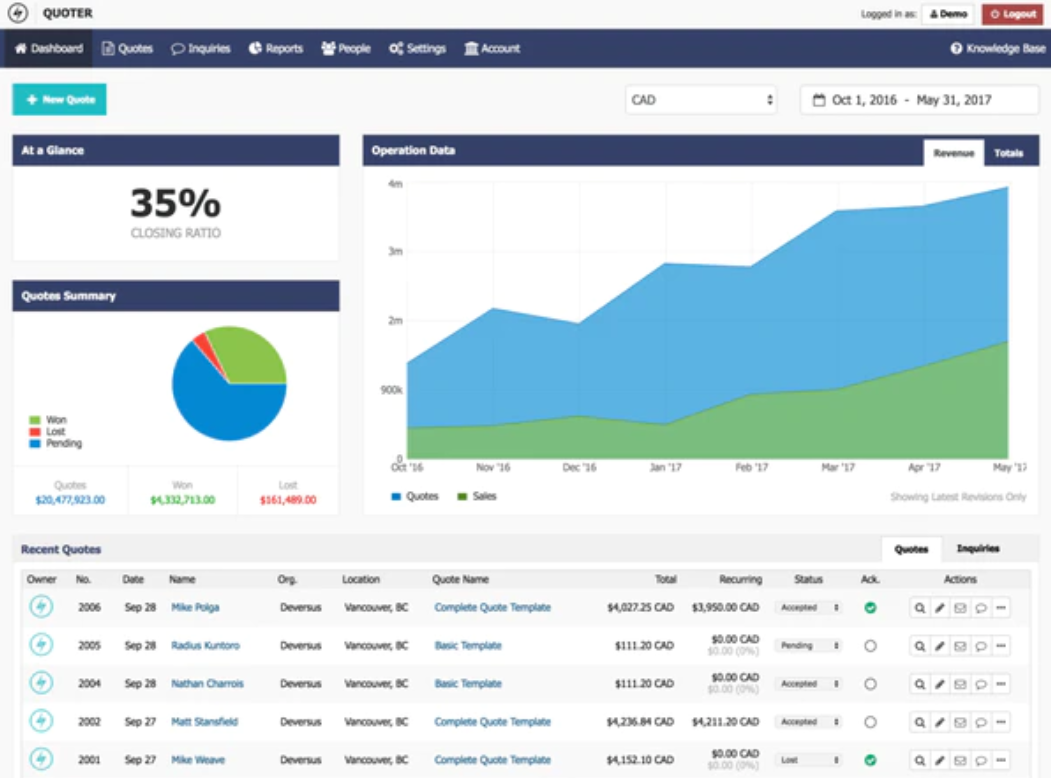 Pros
ZIP-code centric job pricing
Strong workflow automation tools
Excellent reporting on a variety of metrics
Cons
Better for quote-based than flat-rate pricing
Data analysis for calls is limited
6. RazorSync – Best HVAC sales software for customer experience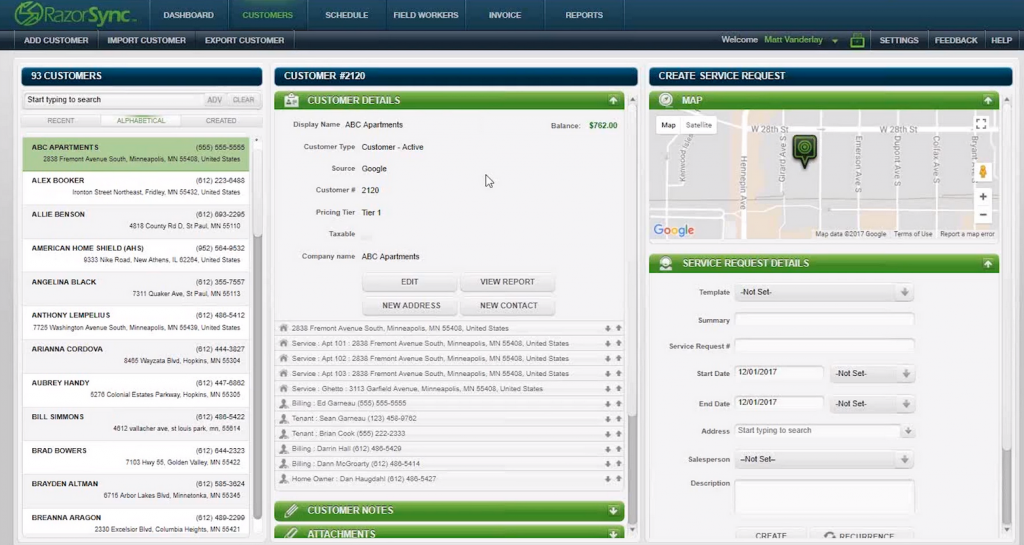 Pros
Easy to attach subcontractors to tickets
Easy to add and edit items
Upload service dates/pictures for the client
Cons
No search function under the schedule page
No Purchase Order system
Limited permission levels for data access
7. Wintac by FieldEdge – Best HVAC invoicing software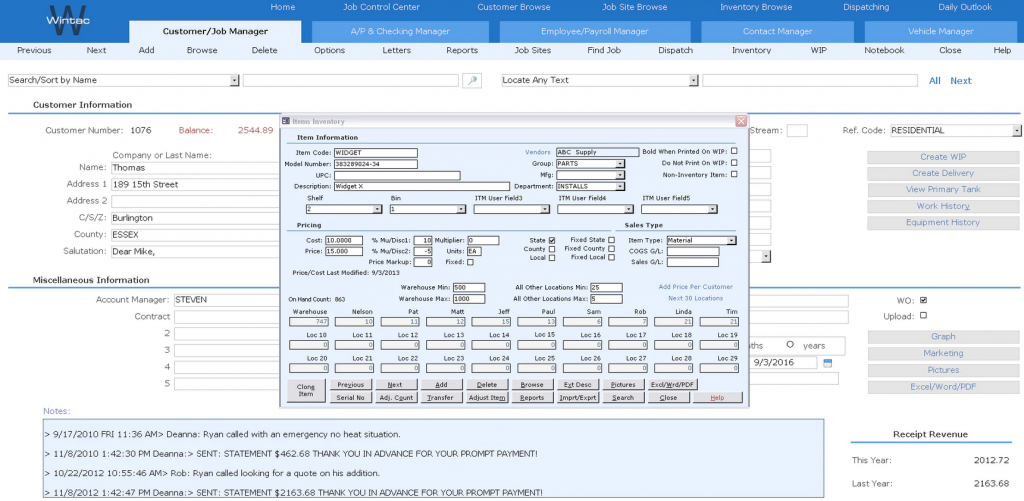 Pros
Add tags and alerts to customer profiles
Intuitive, accessible dispatch board
Can track equipment used at various sites
Cons
Difficult to customize financial reporting
No CMS or marketing functions
Prioritizes invoices over estimates
8. Praxedo – Best for off-the-shelf ERP and CRM integrations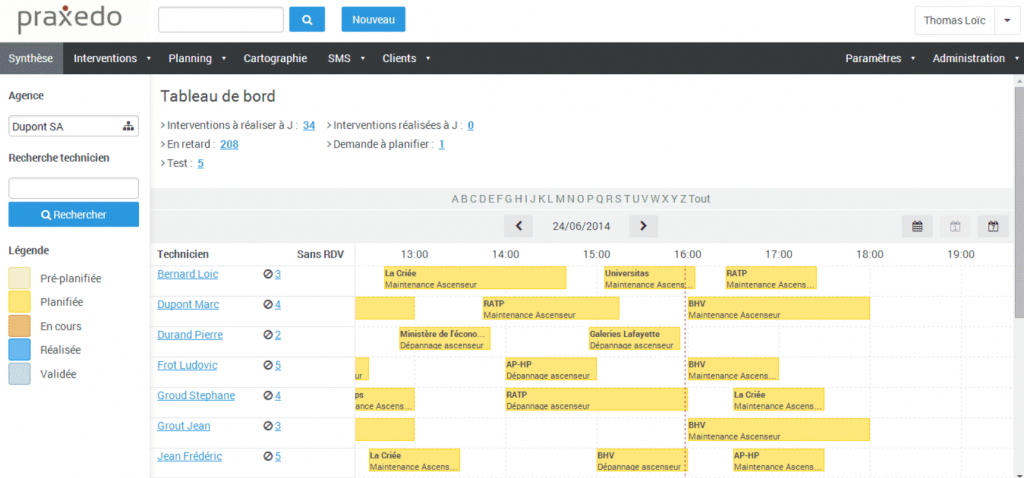 Pros
Easy to create service reports
Robust, flexible form builder
Instantaneous access to interventions reports
Cons
Time consuming to create first page of entry
Map module not as intuitive as it could be
Scheduling not editable on mobile app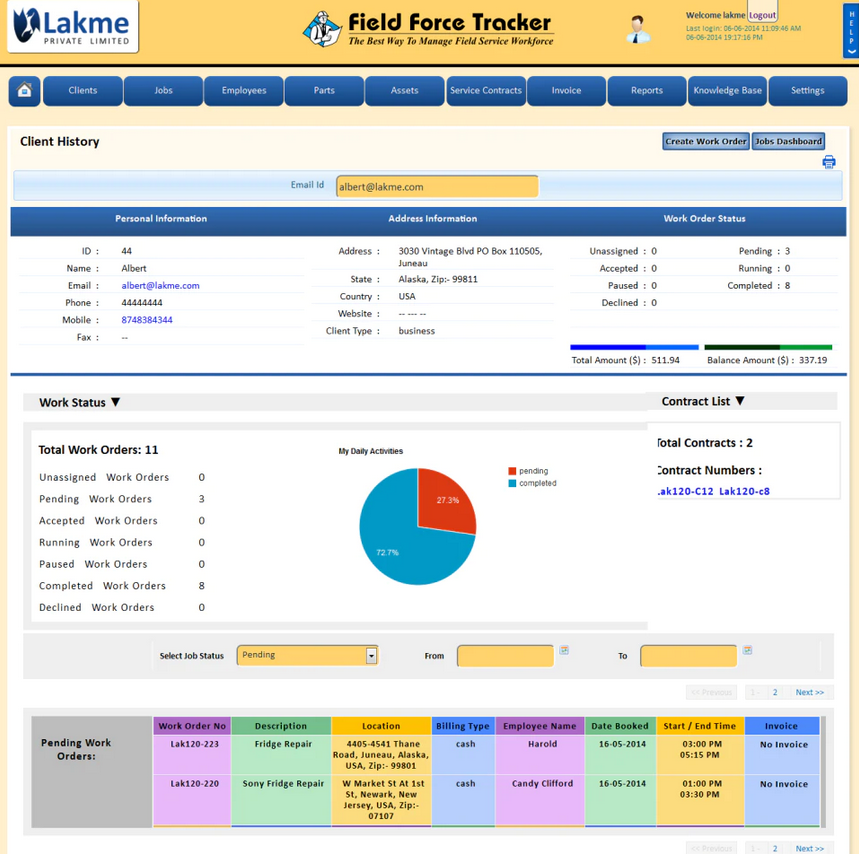 Pros
Easy for customers to create service requests
Custom drag-and-drop technician scheduling
Job scheduling with mobile tracking
Cons
Multiple steps to close out jobs
Admin features not available on mobile app (only browser)
Data upload is not as intuitive as it could be
10. Data-Basics – Best HVAC work order software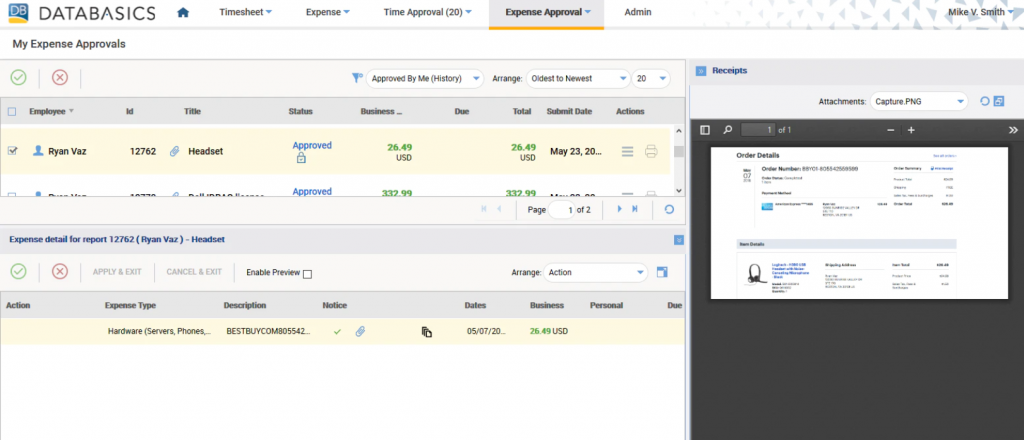 Pros
Excellent customer relationship management built-in
Technicians are able to access site records and equipment schematics
Plenty of customization options
Cons
Tech-savviness required for set-up and maintenance
Easy to get lost between credit cards and expense screens
Creating new reports can be cumbersome
Other Service Management Software Options
Here's a few more that didn't make the top list. If you need additional suggestions for handy HVAC software, check these out.
What Do You Think About The Above HVAC software?
Have you tried out any HVAC design software listed above? What dispatching software do you use now and are you looking to scale or upgrade in the future? Do you use any technology for technician scheduling? Let us know your thoughts in the comment section below.
You can find more useful tools in our summary of digital tools making the construction industry more efficient and synchronized.