The world is full of uncertainties and uncharted territory lies just around the next corner for many companies. It just so happens that we have been in uncharted territory for several months as the world comes to grips with the COVID-19 global health pandemic.
Shifting resources to support operations in the current climate quickly became a new normal for many businesses. But how well is your resource management strategy aligned with the uncertainty of what lies ahead, and does it still support your portfolio strategy?
Whether you have a system and you're looking to quickly pivot, or you are considering resource management for the first time, the same learnings and best practices apply.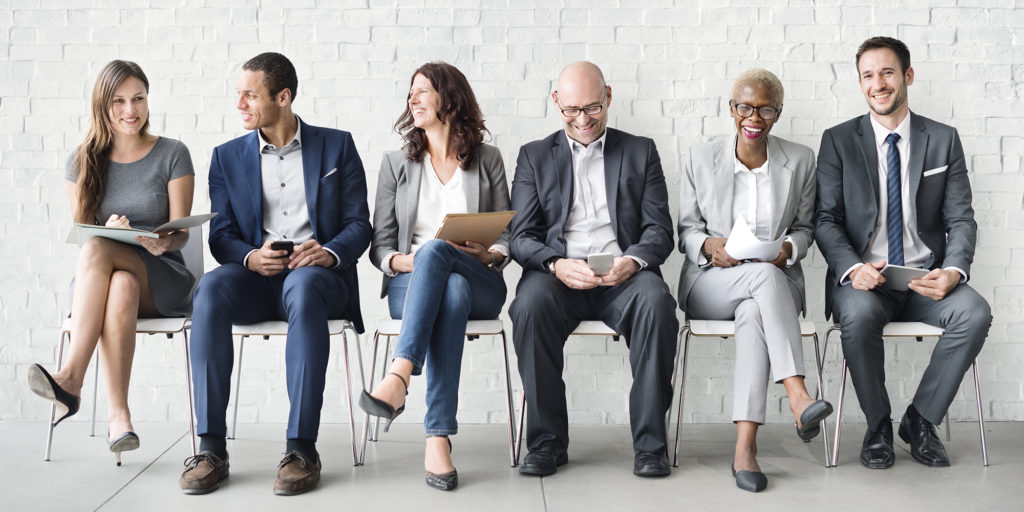 Looking at the current COVID-19 pandemic alone, it is hard to find an industry sector that hasn't been drastically impacted. From health care services fighting the pandemic directly, to services aimed at supporting everyday life like food suppliers, grocery and retail stores, restaurants, entertainment venues to behind-the-scenes supply chains and logistics — COVID-19 has created a sense of upheaval the world over; leaving companies in unknown waters having to make better and faster decisions just to survive, because they can't afford to waste resources.
In a recent PWC manufacturing industry survey that examined the impacts of COVID-19, 41% of CFOs listed the effects on workforce reductions in productivity as one of their top three concerns. But managing resource shortages to support portfolio strategy during these uncertain times is not exclusive to manufacturing. How to address resourcing shortages and changing portfolios requires a shift in thinking about your resource management strategy, and how it enables the use of technology to best support your people.
Effectively managing resources is always a complex task: doing so with limited resources and disparate tools can become a losing battle, especially in the current climate. Maintaining employees and resourcing the right projects with the right people at the right time is critical to business success.
Portfolios have changed as a result of current conditions
Keeping with the same current example, in response to COVID-19 many companies say they've shifted their projects and resources — focusing on work from home (especially if virtual workplaces are a new concept for their teams). Now that some things seem to be more under control, companies are just starting to ramp back up — although, due to social distancing, they are still working with reduced or suspended production and operations within some of their facilities. Even though some companies can resume projects that were strategically aligned, for many others this is going to be a slow process and shorter, quick-win projects will need to be considered. This will push teams to become more agile to enable shifts in focus as needed.
Can your resources keep pace with the current projects?
If your company had projects in the pipeline before the pandemic, it may be nearly impossible to work through all of them with the people you have currently. Between furloughed, temporary, or permanent team members, keeping up with the original pre-COVID project demands is likely unattainable. We are also seeing customers and other companies release their contractors. These companies are reevaluating their portfolios to see what they can work on with the scarce resources that they have left.
Looking ahead, the pandemic and resulting fallout could have consequences that threaten all the projects in your company's pipeline. Further, leadership has by-and-large shifted focus to proactive reinvention across the business and they are going to be identifying projects that can swiftly save money or increase revenue. This will naturally cause many shifts in project priorities and it's understandable that some projects may get cut altogether.
When it comes to prioritizing projects, this can be a moving target in the short to mid-term. Your remaining employees are likely already being stretched thin as they are shuffled from one role or project to another. One week they could be a full-time resource on a project and the next week that resource might be needed on a project that's suddenly become mission-critical. Moving forward, over the next three months, six months, or a year, all of that can change – and change again.
Leadership's role in supporting employees through challenges
Project sponsors should champion the resource management system to encourage employees to embrace it, which helps employees themselves become champions of it, too. Sponsorship is essential on projects — and this is no different. Each project needs a champion who says, "I think that it's important for us to have access to this type of information, so I'm supporting this initiative."
Patience and understanding are key in recognizing that the current circumstances are tough for everyone. Leaders must avoid putting any unnecessary stress on employees . Understand that everyone is doing their best with limited resources. Leaders can better support their micro project teams during these uncertain times by providing them with the right tools to increase their chances of success. The only way your company can realistically manage more priorities with fewer, and smaller teams is through the use of built for purpose technology, such as resource management systems.
Plan and communicate effective resource management
Just like when you're planning portfolios of projects, you should have an executive sponsor champion a resource management system. This way, your sponsor can help communicate the business case, benefits, and strategic plan to all levels of your organization.
Creating a communication and change management plan is important because you want to highlight how the system is going to positively impact your team — not turn their world upside down. You want to make sure they understand that the goal is to make their lives easier, not putt more stress on them. This helps team members understand the importance of the resource management system. Further, by ensuring that there will be clearly defined processes, no one is confused about how the system will work to balance their workload.
Another part of planning is making sure you're specifying everyone's roles and responsibilities. If they are a resource manager, portfolio manager, or PMO leader they will want to know, "What does a resource management system mean for my role," and, "what are my responsibilities within that system?" You will need to be able to come to the table with answers to their questions. Finally, you will need to establish and plan for the training needed for each of your employee's roles.
The need for a properly functioning resource management system
Project managers understand what needs to be done; resource managers know what the capacity is for their teams and what they have available, and portfolio managers are the gatekeepers who understand the current demands. Resource managers are at the frontline for the tough questions. They act as a shield for their team members to ensure no one is overallocated. Most importantly, when asked, resource managers need to be able to look ahead three or six months and answer:
What are we currently working on?
What projects have been approved, but not yet started?
What can we work on in the future?
As projects and priorities shift, resource managers will need to conduct scenario planning that involves running 'what-if' analyses to improve resource allocation, and answer questions like:
Should we keep this project going?
Who can I keep on this project?
Who should we remove from the project?
Who is unavailable for the next two weeks?
A resource management system should be able to quickly and easily run scenarios that help a resource manager answer all resourcing questions. This helps leaders see the bigger picture and make fast, effective decisions — but successful implementation requires the support of an executive sponsor.
Top benefits of effective resource management systems
Employee satisfaction
This is one of the top benefits of a well-built resource management system. When employees know what they're working on, what's coming, and their priorities, they are more likely to be happier and engaged. Everything about their work should be laid out for them. They should know exactly which tasks have a higher priority and can be empowered to say no to requests that aren't in scope. It's crucial to establish this system with values and intent, so individuals in the organization don't feel their bosses are lurking over their shoulder. If you help your people understand that a resource management system is there to provide data to leaders to keep projects in scope, to keep people from being overworked, and to improve overall job satisfaction then people will be more willing to adopt a new system.
Effortless resourcing visibility
Knowing which team members are assigned to what projects and for how long is a critical factor to a successful resource management strategy. Resource management systems also help project teams become more agile and quickly shift resources as needed without risking other people, priorities, or timelines.
Access to real-time, reliable data
Real-time visibility into accurate data provides useful, relevant, and timely insight as well as facilitates data-driven decisions. In one of my previous roles, when we were not able to get access to business intelligence, I struggled to understand how much time we were spending on projects versus support and maintenance or to determine whether we were focusing on the right things. Data helps your project leaders and executives make more informed decisions, including the answers to questions like:
Does your company have sufficient capacity?
Is there a need to augment your staff to meet current or proposed initiatives?
If so, what should that look like?
How much time are we now spending on projects?
A resource management system does an enormous amount of heavy lifting so resource managers can better manage all the moving pieces. Plus, it enables them to provide greater insight to project and business leaders. They can quickly assess the required resource hours, labor costs, and to determine:
If they have too many people in one area and not enough in another
What their current pipeline looks like
If there are other proposed projects in an area without enough resources
If they can start shifting or even training people in areas that don't have enough capacity
How well a project was resourced and completed
Resource management systems should maintain an inventory of everything that your company is working on — all housed in one place. Resource management systems should be a single place to plan, identify, document, allocate, and manage all of your resources. You don't want to have multiple spreadsheets, with lists of projects that use external sources or have to use manual methods to tie it all together.
Biggest risks of not having a Resource Management system
For companies that don't have a resource management system in place, it can be like herding cats. Project managers don't have a clear idea of what everyone is working on, employees aren't sure about their role or what is a priority, and there is no visibility into the status of projects, timelines, or costs. Between overloaded and unmotivated employees, frustrated resource managers, more demand than resource capacity, and stalled or overdue projects, the result is chaos with customer dissatisfaction that's off the charts.
I've heard of more customers who were on the fence about implementing a resource management system say that the current uncertain business environment has lit a fire under them to do it now. Companies are quickly recognizing that they simply cannot have processes that are complicated or take months to obtain approval. Today, disruptions like COVID-19 have highlighted the need to turn things around much quicker if companies are going to survive, much less compete and prosper.
It's worth restating before we proceed that managing resources is already a complex task: doing so under the current climate can become a losing battle without the right technology. Implementing a resource management system can make all the difference between project and business success or failure.
Considering a resource management system? Here are some implementation tips to consider
Before jumping in with both feet, consider a pilot or proof of concept by selecting a couple of projects and teams to model things through — I did this and have other customers who have also done it as well. We selected a few teams that we thought would point out inefficiencies in the new system and process and help us resolve issues before we rolled it out to the entire department or company.
Be realistic and give a new system sufficient time to be properly evaluated. It may be anywhere between three-to-six-months to understand how effectively it is working for your organization. Take what you have from the pilot and make any necessary changes before you implement it in other groups. Also, continue to monitor progress each quarter. Make sure to note what's working and what isn't. Where possible, get feedback from different groups and people in different roles like leaders, resource managers, project managers, and team members, and then also hold refresher training for the teams.
Effectively managing your resources to support your portfolio strategy during times of uncertainty requires developing a solid plan for modifying your portfolio to address current conditions. It also requires leaders that better support employees through challenges by enabling access to the right tools. Tools like effective resource management systems allow employees access to real-time reliable data to balance their workload. These tools also help to increase employee satisfaction and increase company-wide resource visibility for better decision-making, especially during a disruption like COVID-19 or Brexit, for example.
Related Read: Association For Project Management Salary Survey 2021